Clean Multi Collagens
Powerful Anti-Aging Complete Protein Supplement Reduces Appearance of Fine Lines & Wrinkles, Promotes Healthy Hair and Strengthens Nails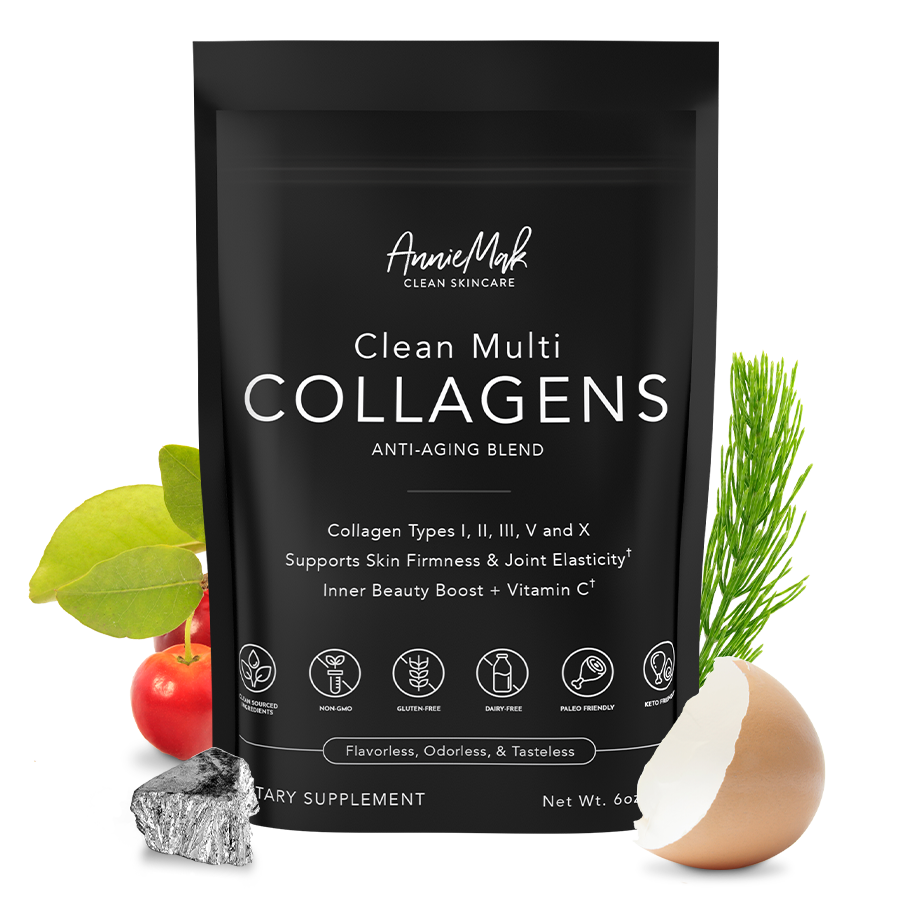 $36.55
You save:

$12.53

(

26%

)
Increase quantity below for better discounts
Quantity:
1 bag
(save $12.53 per bag)
15%+ Savings on all Subscriptions
Free Shipping on Orders over $99
1-Year Money-Back Guarantee
Features At A Glance
5 collagen types (types I, II, III, V and X)
Made from 4 real food sources (beef, chicken, fish, eggshell)
Complete protein source for optimal skin, hair, and nail health
32 calories; 0g carbs; 0g sugar per serving
Non-GMO; No artificial flavors, preservatives, colors, yeast, soy, added sodium, or starch
3rd-Party Testing shows no glyphosate, heavy metals, or pesticides
Fine powder dissolves easily with no clumping; odorless & tasteless
Product Specs
Serving Size: 1 scoop (approx. 8.5g)
# of Uses: 20
Product Weight: 6 oz (170g)
Form: Powder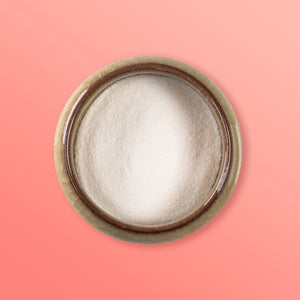 Hydrolyzed Grass-fed Pasture-raised Bovine Collagen Peptides
Hydrolyzation is a process that breaks collagen down into smaller parts called "peptides" that are easily digested and absorbed by the body. Our bovine collagen comes from grass-fed pasture-raised cattle in Argentina and is a good source of collagen types I & III.
Bovine Bone Broth Hydrolyzed Protein
Bovine bone broth protein is a rich source of type III collagen. Along with type I, type III collagen is important for skin hydration, firmness and elasticity. It's also crucial for the healthy functioning of the cardiovascular system.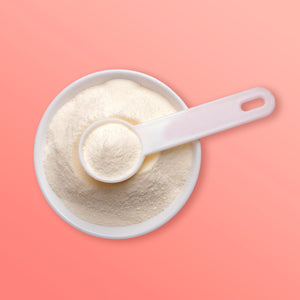 Chicken Bone Broth Collagen Concentrate
Our chicken collagen concentrate is made from non-GMO chicken bone broth and provides naturally occurring type II collagen. Type II is the structural component of cartilage and is especially good for joints and rebuilding ligaments, tendons, skin, and bones.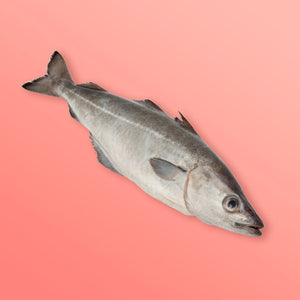 Clean Marine® Wild Caught Hydrolyzed Fish Collagen Peptides
Our marine collagen comes from wild-harvested Alaskan pollock and is an excellent source of type I collagen. Type I collagen is beneficial for overall health as well as being the "go-to" type for hair, skin, nail, and gut health.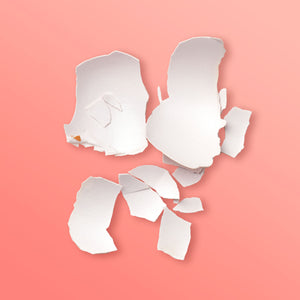 Eggshell Membrane Collagen
Eggshell membrane comes from chicken eggs and is the thin, clear, lining that sits between the eggshell and the egg white. It's a natural source of types I, V, and X collagen, and is considered particularly beneficial for joint health.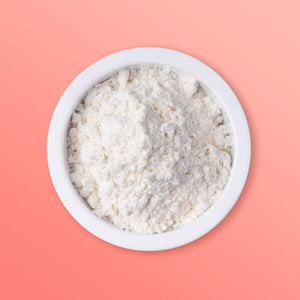 Tryptophan
Tryptophan is an essential amino acid that's missing from most collagen supplements. Collagen that lacks enough tryptophan is not a complete protein and doesn't count toward the recommended Percent Daily Value for dietary protein. AnnieMak collagen is a complete protein with 150mg of tryptophan in every serving.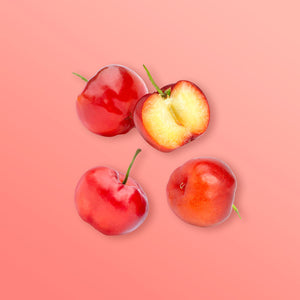 Acerola Cherry
Vitamin C is a "building block" for collagen production and acerola cherry is one of the best natural sources of vitamin C. This tropical fruit also contains over 150 phytonutrients, including flavonoids and polyphenols, that help your body use vitamin C effectively.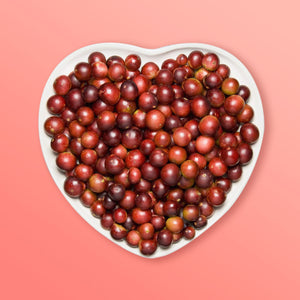 Camu Camu
This remarkable plant grows deep in the Amazon rainforest where its fruit and leaves are used by the indigenous people as medicine. Not only does camu camu contain anti-viral properties, it's chock full of natural vitamin C.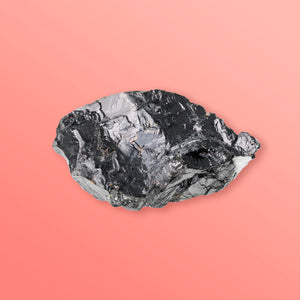 Zinc Gluconate
Zinc is an essential trace mineral vital for many functions in the body, including collagen synthesis. It's a "co-factor" for the production of new collagen while also helping to slow the breakdown of collagen in the body.
(Vitamin B6)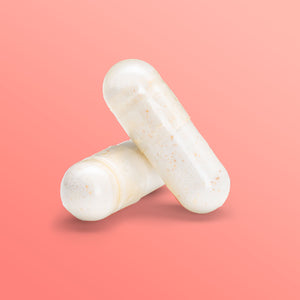 Pyridoxine Hydrochloride
(Vitamin B6)
Pyridoxine is a form of vitamin B6 commonly found in food and used as a dietary supplement. If you're deficient in vitamin B6 your body won't metabolize collagen properly or efficiently. This is why we add just enough to ensure your body can use the collagen you're taking.

Product Overview
Collagen is a protein and the literal "glue" that holds your body together. But as you age your body produces less of it each year. Research shows supplementing with collagen can help smooth wrinkles… keep skin taut and plump... strengthen nails… and promote full, healthy hair growth. But most collagen brands only provide one or two of the 5 major types of collagen and none of the nutrients your body needs to synthesize (build & use) collagen. That's why we include 5 collagen types from 4 ultra-clean sources plus the essential collagen "building blocks" your body needs.
How to Use

Daily Use
Use one level scoop (included) mixed into hot or cold beverages including juice, water, tea, coffee, smoothies, or any soft food like yogurt, pudding, or oatmeal. Can be taken at any time of day.

Advanced Use
For the quickest and best results, we recommend consuming one (1) scoop, 3 times daily for the first month. Then drop back to one scoop a day for continued firmer, healthier-looking skin.

Pairs Well With
If brighter, smoother skin and reduced facial lines are your priority, consider pairing with our clean topical Restore Vitamin C Serum.
Shop AnnieMak: Restore Vitamin C Serum

Click Image to Enlarge

3rd-Party Tested
& Verified
AnnieMak pays to have all our products tested by NSF (an internationally recognized leader in independent product testing) and other highly reputable third-party testing labels. These third-party laboratories test for glyphosate (the active ingredient in Roundup), GMOs, pesticides, herbicides, insecticides, and heavy metals. We're proud to be one of the few (if not the only) skincare companies to openly and honestly share all of the test results on our website.
Our Clean Multi Collagens is a fine powder that's formulated to be tasteless, odorless, and flavorless. Most users report no noticeable taste or texture difference when it's mixed into coffee, tea, juice, smoothies, protein shakes, etc.
No, but only because at this point in time it's not possible to formulate a certified organic collagens powder. Any collagen powder that "says" it's organic is simply a bone broth powder and not made exclusively from collagen.
We do, however, source the best and cleanest ingredients possible. For example, our bovine collagen peptides comes from grass-fed, pasture-raised cows from Argentina. Our fish collagen is Clean Marine® wild-harvested Alaskan pollock, and our chicken collagen comes from non-GMO chicken bone broth and eggshell membrane.
The human body is made in large part from collagen. However, as everyone's body is different and can react differently, we recommend that you consult with your trusted healthcare practitioner before taking any new supplement.
Some of the "side effects" that our customers have reported as a result of taking AnnieMak Clean Multi Collagens include:
Softer, smoother skin
Thicker, fuller hair
Stronger nails with less peeling & breakage
More restful sleep
Reduced soreness after workouts
Hair & nails growing faster
Spots & blemishes disappearing
Diminished joint pain & "creakiness"
Glowing skin that's less dry & flakey
Increased mobility
No, it's not, as there is no such thing as a vegan collagen. Collagen is made by the body and only comes from animal sources. Any products you see that call themselves "vegan collagen" simply contain nutrients that help the human body synthesize (create & use) collagen – but they contain no actual collagen.
No, AnnieMak Clean Multi Collagens is neither certified kosher nor halal.
Yes it is. Clean Multi Collagens contains no gluten and no dairy products. It also contains no yeast, no soy protein, no added sodium, no artificial coloring, preservatives, or flavoring. No artificial ingredients whatsoever – and is absolutely GMO-free.
Yes we do. AnnieMak products are tested by NSF International, a highly respected independent 3rd-party testing company. NSF tests Clean Multi Collagens for heavy metals (arsenic, cadmium, lead, and mercury), glyphosate (the key ingredient in the herbicide Roundup), and pesticides. You can see the lab test results here.
There are no preservatives added to Clean Multi Collagens. The product has a long shelf life when stored in a cool, dry area such as a kitchen cabinet. Every package is also marked with a sell-by date and is perfectly fine to use for up to a year after this date.
The sodium is naturally occurring. We do not add any sodium or iodized salt to the formula.
A serving is considered one level scoop which is approximately 8.5g. The entire package is 170g which equals 20 servings.
We offer free shipping on all domestic (U.S.)
Subscribe & Save
orders, regardless of the order value. All other domestic orders of $99+ receive free shipping. Canadian residents can get free shipping for all orders of $149+ and international customers receive free shipping on all orders of $199 or more.
Subscribe & Save is available on every product and is the best choice for products you intend to use daily. Not only do you get an automatic savings of at least 15% off*, but you also don't have to worry about remembering to order your favorite supplements month after month. (*Tip: 3- and 6-bottle Subscribe & Save options enjoy even greater savings.) Click
here
to get all the details about our Subscribe & Save program.
We ship 7 days per week. Orders received by 9am Eastern time will likely ship the same day while all other orders will likely ship out the next business day. Subject to change based on volume.

Still have questions?
Our Customer Success team is ready to help.
Visit support.anniemak.com or call 855-783-2009.
MON-THUR 9am - 5pm ET
FRI 10am - 2pm ET
Customer Reviews
Great Product
I been very happy with this product. I notice my hair, skin and joints are happy bees ! Got to give it a couple of months to see results.
2nd review
This is a second review, about the same as the first review-
works good for keeping my hands and arms and legs from wrinkling up-
doesn't do to much for my knees, they still get stiff after standing for a while-
It doesn't do to much for face wrinkles-or 'Turkey neck' but seems to help a little, or under eye bags,
but at 75-I could be much more wrinkled, if I did not use the collagen, Also-I am Male-
but I will keep using it anyway- BUT I could stop using it for a while and see what happens.
Love it!
This is the best collagen peptide product I have found! I noticed a difference in my skin after 2 weeks using daily. It is flavorless and mixes in my coffee really well. I also put it into smoothies too. I can't imagine not using this.
Best collagen ever!
This is the most effective collagen I have w we used. I noticed a difference in my skin within a week. I will continue to use this for the rest of my life!
The Best!
I love to use this organic collagen in my coffee each morning. It dissolves well if I add it first then the coffee. I see a difference in my skin & nails.
Why AnnieMak?
The majority of skincare products on the market are made with toxic chemicals and harsh filler ingredients that have the potential to damage your sensitive skin cells. At AnnieMak, we're proud to offer the absolute best, safest, and cleanest skincare products to help protect and enhance your skin's natural radiance. Our products are made with non-GMO ingredients, made by mother nature to help your skin look and feel years younger... naturally!
We believe in doing things differently. While most skincare companies spend the majority of their money on advertising, we spend ours on the highest-quality, clean, and non-GMO ingredients available - organic, whenever possible. In fact, we spend on average 400% (4 times) more to manufacture our products. In the end, you get exactly what you pay for – the best skincare products on the market.
Our skincare products contain unique, patented formulas, proven in evidence-based lab studies to help protect your skin at the foundational level. These safe, non-toxic, and innovative formulations work synergistically with our naturally healing ingredients to help give you smoother, healthier-looking skin, no matter what your age.
Since there are really no agencies or regulators looking over the shoulder of the skincare industry, it can be hard, even impossible to know who to trust. Left to police themselves, many companies cut corners to boost their bottom line. But we are committed to providing customers third-party tested, truly clean products for a difference they can feel on their skin. It's a harder, more difficult, and much more expensive process to source clean ingredients... but we think your skin is worth it!
All our products are manufactured in the U.S.A. at an FDA-registered, CGMP-compliant facility. The vast majority of the individual ingredients that we use in our skincare products are grown in and sourced right here in the U.S. The few ingredients sourced from other countries are indigenous to those regions, with ZERO of our ingredients being sourced from China.
Thousands of health-conscious customers like you use and trust AnnieMak products as a part of their daily skincare routine. We've received hundreds of 5-Star reviews and also receive a LOT of overjoyed feedback from folks sharing how pleased they are to finally find a skincare company 100% committed to using the purest, non-GMO, and healthy ingredients. Be sure to read our verified customer reviews for Clean Multi Collagens here.
Free Shipping
U.S. orders over $99/CAN , Canada over $149, Worldwide over $199
1-year Money-back Guarantee