Restore Vitamin C Serum
Achieve Radiant, Youthful Skin With Ingredients Clinically Proven to Repair Skin and Reduce Wrinkles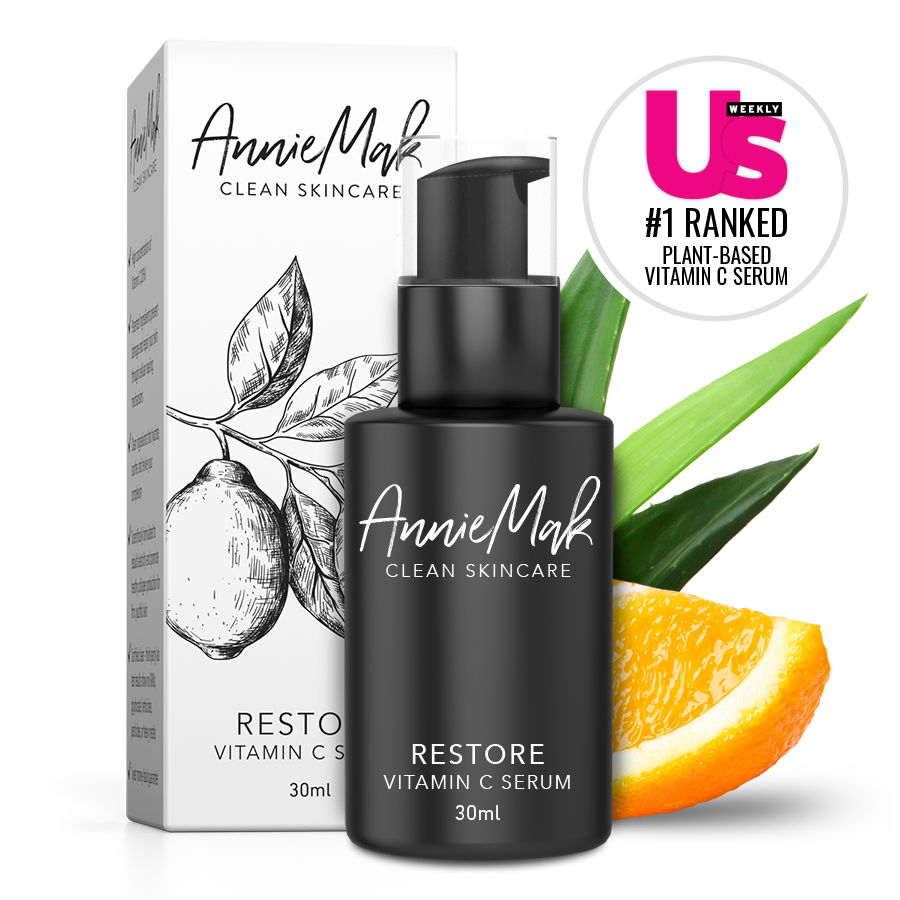 $59.46
You save:

$20.49

(

26%

)
Increase quantity below for better discounts
Quantity:
1 bottle
(save $20.49 per bottle)
15%+ Savings on all Subscriptions
Free Shipping on Orders over $99
1-Year Money-Back Guarantee
Features At A Glance
Highest concentration of vitamin C in the industry (26%)
Scientifically formulated to promote healthy collagen & elastin production for firmer skin
Patented ingredients to prevent and repair facial wrinkles, increase skin elasticity, and smooth and tighten skin
NO toxic chemicals frequently found in beauty products such as preservatives, parabens, phthalates, or sulfates
Protective 1 oz. bottle keeps fragile vitamin C fresh without risk of oxidation
Vegan & animal cruelty-free
3rd-party lab tested. Results reveal no hidden GMOs, herbicides, pesticides, heavy metals, or common allergens
Product Specs
Suggested Usage Amount: 1 full pump
# of Pumps: Approx. 30
Form: Liquid
Product Size: 1 fluid ounce bottle (29.6ml)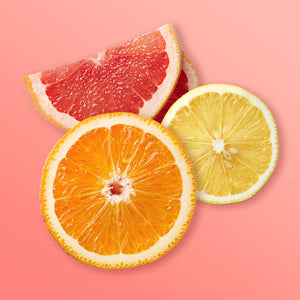 Vitamin C
Mother Nature's skin cell booster and a powerful antioxidant, vitamin C is the key substance needed for "collagen synthesis." When applied to skin, it sloughs away dead cells leaving skin brighter and smoother. It also triggers the skin to heal by speeding up production of collagen and elastin.
(Cassia Angustifolia Seed Polysaccharide)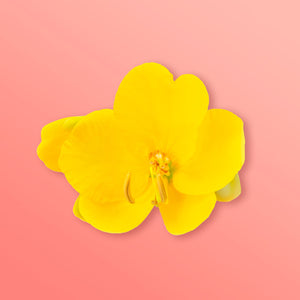 Hyaluronic Acid
(Cassia Angustifolia Seed Polysaccharide)
Hyaluronic acid is a substance produced by the body which acts like a lubricant and a "moisture capturer." When lacking, skin can become dry, dull-looking, saggy, and prone to skin infection and blemishes. Many experts believe plant-based Cassia angustifolia is safer and outperforms synthetically produced hyaluronic acid.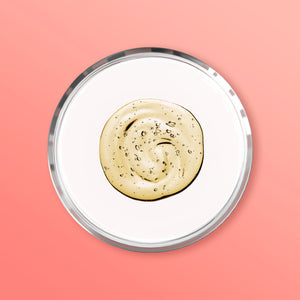 Matrixyl 3000™
Based on something called matrikine peptide technology, Matrixyl 3000™ is a patented ingredient which takes advantage of the skin's cellular healing mechanisms. In studies, women using Matrixyl 3000™ for just 2 months showed a 45% decrease in deep wrinkles, and skin elasticity was increased by almost 20%.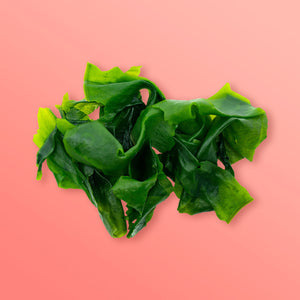 Skin Tightener ST2®
Made from a unique combination of marine and botanical ingredients that enhances your skin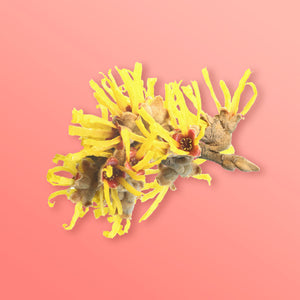 Organic Witch Hazel
Used for skin health and medicinal purposes for centuries, witch hazel is a proven anti-fungal which can protect skin against the more harmful rays of the sun. It's also a great acne fighter and skin tightener that helps prevent the breakdown of peptide bonds in collagen and elastin.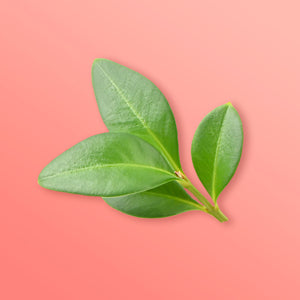 Dimethyl Sulfone
A pure organic sulfur found in all plants and tissues, DMSO2 is called nature's "beauty mineral" due to its ability to enhance collagen bundles and restore the foundation for healthy skin. Other benefits include brightening the skin, minimizing scars, and enhancing the absorption of other ingredients.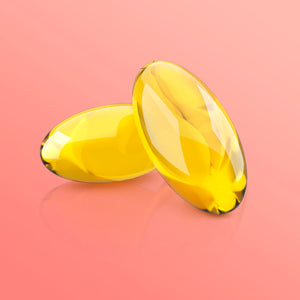 Organic Vitamin E
Vitamin C's "best friend" and a powerful antioxidant in its own right, vitamin E has been proven to help heal scar tissue, minor cuts and abrasions, and even smooth out bumps and rough complexion spots. It also helps protects the skin from UV radiation.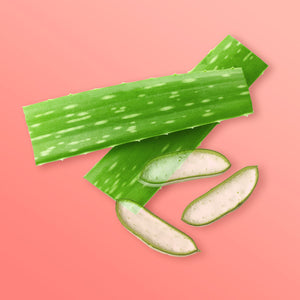 Organic Aloe Vera
Long considered "nature's moisturizer" due to its amazing hydrating and healing properties, the aloe plant has been helping heal people's skin for centuries. It's rich in moisturizers and natural emollients which make it a strong and effective ingredient to lessen inflammation and soothe skin.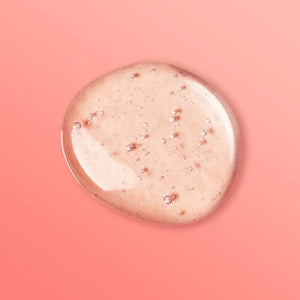 Glycerin
A smooth, nourishing substance produced from plant oils, glycerin has been used for decades in treating a myriad of skin conditions and is one of the most common ingredients found in beauty products. It helps lock in moisture for beautiful, evenly hydrated skin.

Product Overview
Vitamin C is a powerful antioxidant, skin brightener, and one of the most effective skincare ingredients on the market. Vitamin C serums slough away dead cells from the skin's surface, leaving it brighter and smoother. Vitamin C also helps your skin to heal itself by speeding up production of collagen and elastin – the very materials in the body that keep your skin firm and resilient.
With the highest concentration of vitamin C in the industry (26%), Restore Vitamin C Serum is designed to speed up your skin cell regeneration rate while flooding the layers of your skin with nourishing natural, pure, and organic ingredients that promote luminous, smooth, and even-looking skin.
How to Use

Daily Use
Apply once or twice a day after cleansing and toning, but before applying moisturizer. Take a small amount (one pump) and massage gently into the skin of your face and neck with your fingertips. Can be used under makeup.

Advanced Use
Consistently apply twice per day to face, neck, and décolleté (area around the neckline).
Apply once or more to sunburned areas to help hasten healing.

Pairs Well With
If beautiful, younger-looking skin is your priority, consider pairing with Renew Eye Cream – scientifically formulated to hydrate, smooth, brighten, and strengthen the skin around the eye.
Shop AnnieMak: Renew Eye Cream

Click Image to Enlarge

3rd-Party Tested
& Verified
AnnieMak pays to have all our products tested by NSF (an internationally recognized leader in independent product testing) and other highly reputable third-party testing labels. These third-party laboratories test for glyphosate (the active ingredient in Roundup), GMOs, pesticides, herbicides, insecticides, and heavy metals. We're proud to be one of the few (if not the only) skincare companies to openly and honestly share all of the test results on our website.
Restore Vitamin C Serum is formulated for use on all skin types. As with all skincare products, a patch test is recommended before using. If you notice any irritation, discontinue use.
We offer a 1-Year Money-Back Guarantee so if for any reason the product doesn't work for you, you can send the bottle back and receive a full refund.
If you use one (1) pump of serum a day the bottle will last a full 30 days.
Restore can be used daily (once or twice a day) indefinitely, if desired.
Some manufacturers offer bottle sizes up to 3 or 5 ounces which is a surefire way to pour your money right down the drain. Unlike shampoo that can come in big bottles and be opened and sit in your bathroom for months, the minute you open your vitamin C the clock starts ticking. The bigger the bottle, the longer it's going to sit on your counter, slowly oxidizing. Soon you'll notice that it's changed to a darker color meaning it's essentially "gone bad" and you've lost any benefit in using it.
The best vitamin C serums come in smaller, 1 oz. bottles designed specifically to keep your serum safe and effective.
Tip: we recommend storing unopened bottles of Restore in the refrigerator to keep them stable for longer. You can even store your opened bottles in the fridge, if desired.
Restore Vitamin C Serum is a water-based serum that is beneficial for all adult skin types and ages (i.e., ages 20+). You can think of it like a multivitamin for your skin that also helps to prevent and repair facial wrinkles and skin damage. Restore also increases skin elasticity, and smooths, brightens, and tightens skin.
Reverse Anti-Aging Serum is an oil-based anti-wrinkle serum with all of the ingredients geared specifically to anti-aging (ages 40+). This hydrating and nourishing anti-aging face serum will penetrate the skin and provide plumping and firming action and a youthful glow.
Both products are amazing individually and even better when used together. You can choose to use the Restore in the morning and Reverse at night. Or, for maximum benefit, use both together. To use both you would first apply the Restore Vitamin C Serum, let it dry, and then apply Reverse Anti-Aging Serum.
If you're also using our Renew Eye Cream, you would apply Renew AFTER you apply the serums.
Restore Vitamin C Serum is both vegan and animal-cruelty-free (not tested on animals).
For all AnnieMak products, we use only the cleanest and purest ingredients available. The vast majority of the individual ingredients in Restore Vitamin C Serum are certified organic and are indicated on the label.
Restore Vitamin C Serum was carefully formulated to contain only beneficial ingredients for the skin WITHOUT any preservatives or other harmful ingredients that are so often found in skincare and beauty products. There are NO parabens, formaldehyde, sulfates, or phthalates.
We also have 3rd-party testing done to ensure there are no GMOs, herbicides, pesticides, or heavy metals in Restore and it was screened for a full panel of common allergens. You can see the lab test results here.
We offer free shipping on all domestic (U.S.)
Subscribe & Save
orders, regardless of the order value. All other domestic orders of $99+ receive free shipping. Canadian residents can get free shipping for all orders of $149+ and international customers receive free shipping on all orders of $199 or more.
Subscribe & Save is available on every product and is the best choice for products you intend to use daily. Not only do you get an automatic savings of at least 15% off*, but you also don't have to worry about remembering to order your favorite supplements month after month. (*Tip: 3- and 6-bottle Subscribe & Save options enjoy even greater savings.) Click
here
to get all the details about our Subscribe & Save program.
We ship 7 days per week. Orders received by 9am Eastern time will likely ship the same day while all other orders will likely ship out the next business day. Subject to change based on volume.

Still have questions?
Our Customer Success team is ready to help.
Visit support.anniemak.com or call 855-783-2009.
MON-THUR 9am - 5pm ET
FRI 10am - 2pm ET
Customer Reviews
Great
This is a fantastic serum. I use it every day
Like magic!
Ordered this thinking it would be like other serums. It is completely different. Not tacky. My skin gobbled it up and I suddenly, I had a mini face lift. Highly recommend.
Liquid gold!
I had tried soo many products it was getting exhausting! But then I found THIS! I was dealing with several issues such as age and sun spots, large pores, uneven skin tone and wrinkles around my mouth. Within 1 week I noticed a huge difference, especially with the pink spots! Even if you just had a little breakout it can fade that spot so fast you'll be amazed. Definitely worth the price! I'll soon be ordering my second bottle.
Noticeable difference
I am a 49 year old woman who has noticed some fine lines settling on my face and neck. After researching Annie Mak one thing stood out and made me want to try, no icky chemicals! After using this for over 30 days, I did notice the fine lines on my face and neck were noticeably less. I am impressed! This will be part of my daily routine and I am super happy to have found a product that does not add artificial ingredients (especially scents) to their products. Thank you Annie Mak!!
Love the smoothness
I love how smooth my skin feels with this organic vitamin c serum. I use it twice a day after my toner.
Why AnnieMak?
The majority of skincare products on the market are made with toxic chemicals and harsh filler ingredients that have the potential to damage your sensitive skin cells. At AnnieMak, we're proud to offer the absolute best, safest, and cleanest skincare products to help protect and enhance your skin's natural radiance. Our products are made with non-GMO ingredients, made by mother nature to help your skin look and feel years younger... naturally!
We believe in doing things differently. While most skincare companies spend the majority of their money on advertising, we spend ours on the highest-quality, clean, and non-GMO ingredients available - organic, whenever possible. In fact, we spend on average 400% (4 times) more to manufacture our products. In the end, you get exactly what you pay for – the best skincare products on the market.
Our skincare products contain unique, patented formulas, proven in evidence-based lab studies to help protect your skin at the foundational level. These safe, non-toxic, and innovative formulations work synergistically with our naturally healing ingredients to help give you smoother, healthier-looking skin, no matter what your age.
Since there are really no agencies or regulators looking over the shoulder of the skincare industry, it can be hard, even impossible to know who to trust. Left to police themselves, many companies cut corners to boost their bottom line. But we are committed to providing customers third-party tested, truly clean products for a difference they can feel on their skin. It's a harder, more difficult, and much more expensive process to source clean ingredients... but we think your skin is worth it!
All our products are manufactured in the U.S.A. at an FDA-registered, CGMP-compliant facility. The vast majority of the individual ingredients that we use in our skincare products are grown in and sourced right here in the U.S. The few ingredients sourced from other countries are indigenous to those regions, with ZERO of our ingredients being sourced from China.
Thousands of health-conscious customers like you use and trust AnnieMak products as a part of their daily skincare routine. We've received hundreds of 5-Star reviews and also receive a LOT of overjoyed feedback from folks sharing how pleased they are to finally find a skincare company 100% committed to using the purest, non-GMO, and healthy ingredients. Be sure to read our verified customer reviews for Restore Vitamin C here.
Free Shipping
U.S. orders over $99/CAN , Canada over $149, Worldwide over $199
1-year Money-back Guarantee