Renew Eye Cream
Regenerate and Restore Your Delicate Skin for Bright, Beautiful Eyes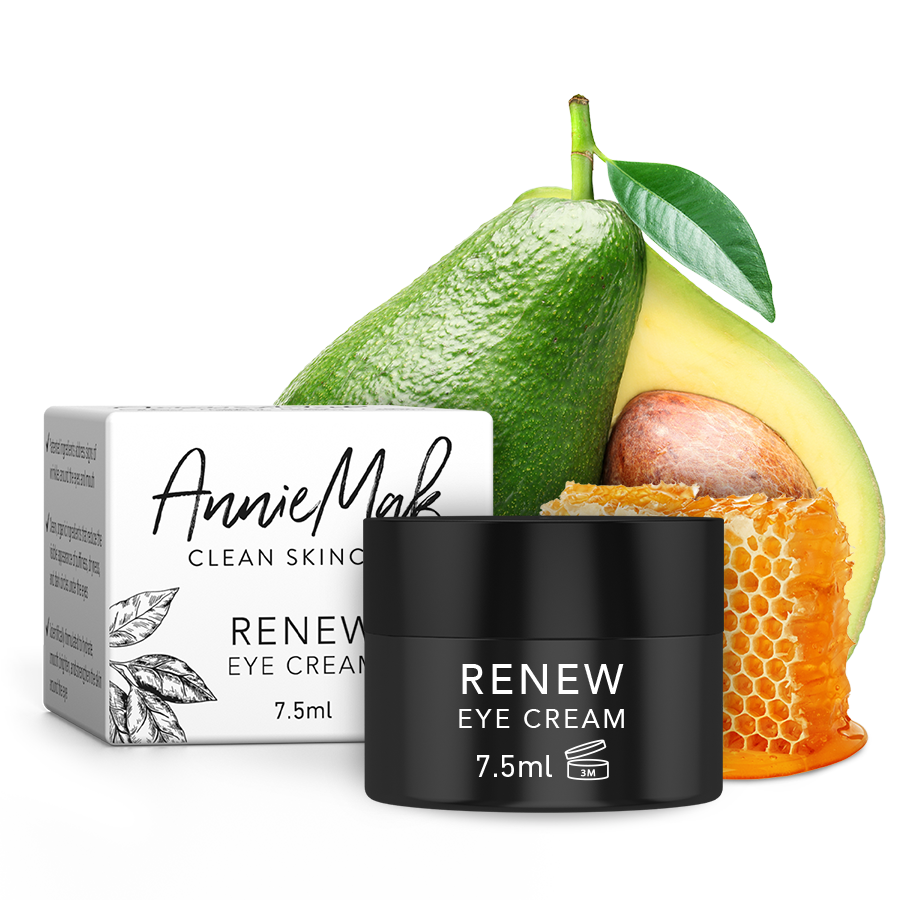 $33.96
You save:

$15.99

(

32%

)
Increase quantity below for better discounts
Quantity:
1 jar
(save $15.99 per jar)
15%+ Savings on all Subscriptions
Free Shipping on Orders over $99
1-Year Money-Back Guarantee
Features At A Glance
Patented ingredients prevent and repair wrinkles around eyes
Clean and organic ingredients reduce puffiness, redness, dryness, and dark circles under the eyes
Scientifically formulated to hydrate, smooth, brighten, and strengthen the skin around the eye
Can also be used to diminish facial lines around the mouth
NO toxic chemicals frequently found in beauty products such as preservatives, parabens, phthalates, or sulfates
Animal-cruelty-free (not tested on animals)
3rd-party lab tested. Results reveal no hidden GMOs, herbicides, pesticides, or heavy metals
Product Specs
# of Uses: Approx. 60
Form: Cream
Product Size: 0.25 fluid ounce (7.5 ml) glass jar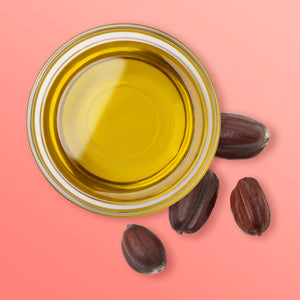 Organic Jojoba Oil
Technically not an oil at all, jojoba oil is actually a plant wax that comes from the seeds of the jojoba bush. It has powerful anti-inflammatory properties and can enhance collagen synthesis. It also reduces redness and can even help with the effects of eczema and rosacea.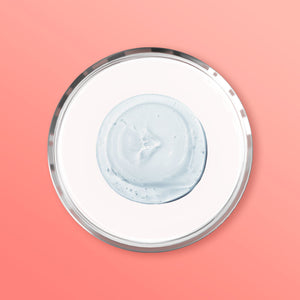 Matrixyl® Morphomics™
A patented ingredient proven to reduce fine lines and wrinkles using highly advanced peptide technology. In one study of 32 women and 20 men with crow's feet, participants found significant improvement after just 6 weeks of use. Other studies have demonstrated success with marionette lines, frown lines, and recovery after frowning.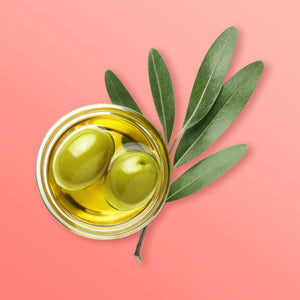 Organic Olive Oil
This popular healthy cooking oil is equally beneficial for skin. It's a natural antioxidant that's packed with vitamins and naturally high in a substance similar to skin's internal moisturizer, making olive oil a fantastic source of hydration and a barrier to sun damage.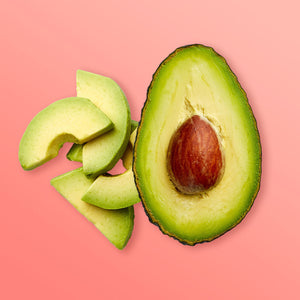 Organic Avocado Oil
Another edible oil that's great for skin, avocado oil is full of beta carotene, protein, lecithin, fatty acids, and vitamins A, D, and E, which help moisturize and protect skin from UV rays. It also helps increase collagen production to help smooth fine lines and wrinkles.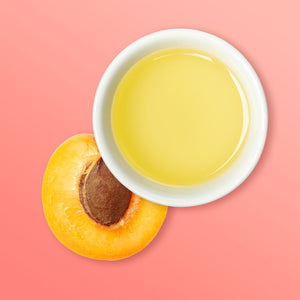 Organic Apricot Kernel Oil
A great choice for an under-eye cream as it helps reduce dark circles and puffiness and strengthen the skin around the eye area. Apricot kernel oil is a natural anti-inflammatory and skin exfoliator that's readily absorbed by the skin and leaves no oily residue.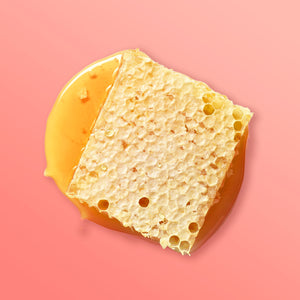 Beeswax
A much-loved ingredient in skincare products that locks in moisture and helps products stay in place. Beeswax is rich in nutrients such as vitamin A, and has antiviral, anti-inflammatory, and antibacterial properties essential to keeping skin healthy and hydrated without clogging pores.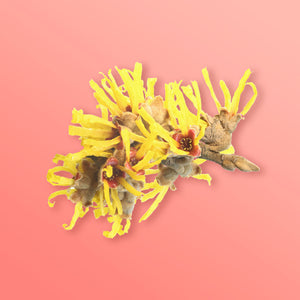 Organic Witch Hazel
Used for skin health and medicinal purposes for centuries, witch hazel is a natural astringent and skin tightener that helps keep pores small, reduces inflammation, soothes irritated skin, and reduces puffiness. It also helps protect against the more harmful rays of the sun.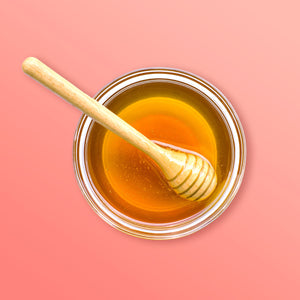 Manuka Honey
Well-studied for its healing powers, this legendary honey from New Zealand is created by bees from the pollen of the manuka flower. We only use honey with an NPA (UMF) of at least 10, which falls within the therapeutic category of manuka honey.

Product Overview
The skin around your eyes is more fragile, more prone to dryness, and quicker to show age and fatigue than the rest of your face. That's why you need an eye-cream-specific moisturizer if you're going to get the best results.
Renew Eye Cream is scientifically formulated to hydrate, smooth, brighten, and strengthen the skin around the eye. It contains only the very best clean and pure ingredients such as organic jojoba oil, organic witch hazel, manuka honey, and a highly advanced peptide technology that reduces eye puffiness, redness, dryness, and dark circles. The result is eyes that look younger and more vibrant than ever.
How to Use

Daily Use
Use ring finger to gently pat a small amount of cream into the skin around the eye contour area after cleansing. Can be used morning and night.

Advanced Use
Use morning and night on facial lines around the mouth as well as the eyes.

Pairs Well With
If beautiful, younger-looking skin is your priority, consider pairing with Restore Vitamin C Serum – scientifically formulated to promote healthy collagen & elastin production for firmer skin.
Shop AnnieMak: Restore Vitamin C Serum

Click Image to Enlarge

3rd-Party Tested
& Verified
AnnieMak pays to have all our products tested by NSF (an internationally recognized leader in independent product testing) and other highly reputable third-party testing labels. These third-party laboratories test for glyphosate (the active ingredient in Roundup), GMOs, pesticides, herbicides, insecticides, and heavy metals. We're proud to be one of the few (if not the only) skincare companies to openly and honestly share all of the test results on our website.
Renew is formulated for use on all skin types. As with all skincare products, a patch test is recommended before using. If you notice any irritation, discontinue use.
We offer a 1-Year Money-Back Guarantee so if for any reason the product doesn't work for you, you can send it back and receive a full refund.
When an appropriate amount is used around the eyes twice a day as directed, a jar of Renew should last at least 30 days.
Renew can be used once or twice daily indefinitely, if desired.
Step 1: Make sure your hands and face are clean.
Step 2: Place a small, pea-sized drop of the eye cream on the back of your hand.
Step 3: Using your ring finger or pinky finger, gently dot the cream around the eye contour area (following the orbital bone/eye socket). This includes under the eye, next to your temples, and directly underneath your eyebrow. There's no need to get close to the eye itself; the cream will naturally spread and absorb into the area directly underneath the eye.
Step 4: Use a gentle tapping/patting or pressing motion to blend the cream into the skin. Don't tug, pull, or drag your skin which can cause wrinkles over time.
Renew should be applied to clean skin. If you're using other products, apply Renew AFTER cleansing, toning, and serum and BEFORE applying moisturizer to the rest of your face and neck.
We recommend waiting a few minutes after you apply Renew before applying makeup over the area.
Renew Eye Cream is animal-cruelty-free (not tested on animals).
For all AnnieMak products, we use only the cleanest and purest ingredients available. The vast majority of the individual ingredients in Renew Eye Cream are certified organic and are indicated on the label.
Renew was carefully formulated to contain only beneficial ingredients for the skin WITHOUT any preservatives or other harmful ingredients that are so often found in skincare and beauty products. It contains no fragrance and there are NO parabens, formaldehyde, sulfates, or phthalates.
We also have 3rd-party testing done to ensure there are no GMOs, herbicides, pesticides, or heavy metals in Renew. You can see the lab test results here.
Replace jar lid tightly after using and store in a cool, dry place.
Tip: we recommend storing unopened jars of Renew in the refrigerator to keep them fresh and stable for longer. You can even store your opened jar in the fridge, if desired.
We offer free shipping on all domestic (U.S.)
Subscribe & Save
orders, regardless of the order value. All other domestic orders of $99+ receive free shipping. Canadian residents can get free shipping for all orders of $149+ and international customers receive free shipping on all orders of $199 or more.
Subscribe & Save is available on every product and is the best choice for products you intend to use daily. Not only do you get an automatic savings of at least 15% off*, but you also don't have to worry about remembering to order your favorite supplements month after month. (*Tip: 3- and 6-bottle Subscribe & Save options enjoy even greater savings.) Click
here
to get all the details about our Subscribe & Save program.
We ship 7 days per week. Orders received by 9am Eastern time will likely ship the same day while all other orders will likely ship out the next business day. Subject to change based on volume.

Still have questions?
Our Customer Success team is ready to help.
Visit support.anniemak.com or call 855-783-2009.
MON-THUR 9am - 5pm ET
FRI 10am - 2pm ET
Customer Reviews
Love this product
Been using it for over a year ! Lightweight for delicate eye area.
OK
The eye cream was ok but I did not notice any difference. It is a very small amount for the price. The shape of the jar makes it difficult to get out all of the eye cream in the jar.
Renew Eye Cream
I cannot be without this eye cream. It is emollient enough to moisturize the delicate eye skin without being too oily. It has reduced my eye wrinkles so well that my friends tell me "you have no wrinkles" I am 65 yrs old. I love this cream so much I use it on my upper lip to minimize wrinkles there also.
Liked it but...
Too expensive and hard to use the tiny container
great products
I'm still using these products so something must be working. I like the simplicity of useage. I'm in my eighties, so whatever improves my skin & keeps it looking clean & nourished, then that's the products that I'll be using till my days are complete. (yours)
Elizabeth
Why AnnieMak?
The majority of skincare products on the market are made with toxic chemicals and harsh filler ingredients that have the potential to damage your sensitive skin cells. At AnnieMak, we're proud to offer the absolute best, safest, and cleanest skincare products to help protect and enhance your skin's natural radiance. Our products are made with non-GMO ingredients, made by mother nature to help your skin look and feel years younger... naturally!
We believe in doing things differently. While most skincare companies spend the majority of their money on advertising, we spend ours on the highest-quality, clean, and non-GMO ingredients available - organic, whenever possible. In fact, we spend on average 400% (4 times) more to manufacture our products. In the end, you get exactly what you pay for – the best skincare products on the market.
Our skincare products contain unique, patented formulas, proven in evidence-based lab studies to help protect your skin at the foundational level. These safe, non-toxic, and innovative formulations work synergistically with our naturally healing ingredients to help give you smoother, healthier-looking skin, no matter what your age.
Since there are really no agencies or regulators looking over the shoulder of the skincare industry, it can be hard, even impossible to know who to trust. Left to police themselves, many companies cut corners to boost their bottom line. But we are committed to providing customers third-party tested, truly clean products for a difference they can feel on their skin. It's a harder, more difficult, and much more expensive process to source clean ingredients... but we think your skin is worth it!
All our products are manufactured in the U.S.A. at an FDA-registered, CGMP-compliant facility. The vast majority of the individual ingredients that we use in our skincare products are grown in and sourced right here in the U.S. The few ingredients sourced from other countries are indigenous to those regions, with ZERO of our ingredients being sourced from China.
Thousands of health-conscious customers like you use and trust AnnieMak products as a part of their daily skincare routine. We've received hundreds of 5-Star reviews and also receive a LOT of overjoyed feedback from folks sharing how pleased they are to finally find a skincare company 100% committed to using the purest, non-GMO, and healthy ingredients. Be sure to read our verified customer reviews for Renew Eye Cream here.
Free Shipping
U.S. orders over $99/CAN , Canada over $149, Worldwide over $199
1-year Money-back Guarantee